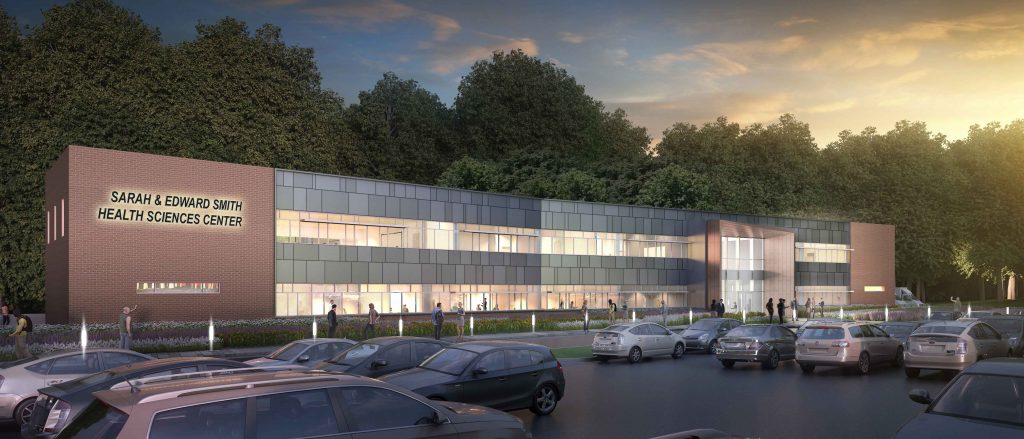 Your naming gift or donor wall gift helps complete the
Sarah & Edward Smith Health Sciences Center.
Naming opportunities are available beginning at $10,000 and are payable over five years. Other gifts over $3,000 are payable over three years. Click here for more information regarding making a naming gift.
Donor Wall
Our donor wall will welcome students into the building every day, helping to inspire them as they learn. Your generous contribution will make a lasting impact on these students. Your donor plaque will be featured on our wall and can be represented in a variety of ways. All qualifying gifts for our donor wall will receive a packet showing available wording for donor plaques.